Our philosophy
We aim to provide state-of-the-art and best-in-class products in the healthcare field to our customers in Japan.
To accomplish it, we are constantly focusing on R&D, and searching the best partners around the world. We do not only sell, but we also create trust-based partnerships with our customers and partners and work together to improve people's quality of life.

We work closely with our partners, and we share with them detailed information of the latest market trend and user needs.
We work closely with our customers, and we provide them accurate information about products. We will help them find the best solution to help them grow, based on their needs, and correlated with the market trends in Japan.
Our main business fields
01. Digital Dentistry Business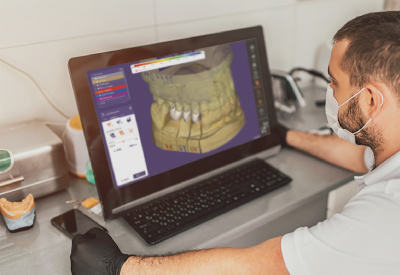 Acceleration of the digital revolution in dentistry
In the Digital Dentistry Business, we provide sales and maintenance services of dental 3D printers, biocompatible curable resins for 3D printers, dental milling machines, dental scanners to dental clinics and dental laboratories nationwide. We are honored to contribute to the development of dental care in Japan by providing the latest digital dentistry equipment in the trend of "Digital Dentistry" that is rapidly progressing these days.
(Dental CAD software / Dental 3D Printer and Printing Material / Dental lab scanner / Dental Milling Machine)
02. Dental Materials Business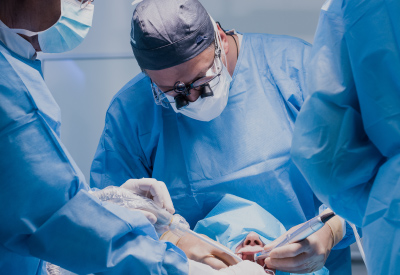 Workshop Planning/Overseas seminar
The Dental Materials Bussiness introduces the latest dental medical equipment and materials from Europe and other countries to dental clinics & dental labs nationwide. With the increasing demand for esthetic dentistry through free practice, such as implants and orthodontics, many excellent technologies are being created every day. We will continue to contribute to the development of advanced dental care in Japan in response to dentists' desire to catch up with the world's most advanced medical technology.
(Dental Implants / Piezoelectric Device for dental surgery / Centrifuge for Blood / Bone Grafts / Orthodontic Simulation)
03. Oral & Skin Beauty Business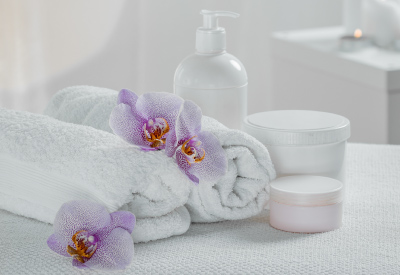 Expansion from "B to B" to "B to C"
In the Oral & skin Beauty Business, we have two business lines, the beauty equipment and the cosmetics for medical institutions and cosmetics and oral care products sales to the general public. Skin care and anti-aging are getting attention in a wide range of fields, not only dermatology but also plastic surgery, dentistry, internal medicine, obstetrics and gynecology. We will develop and provide products, from the latest beauty equipment evolving every day to cosmetics, furthermore, to maintain the oral health, that doctors and patients can use in confidence with evidence as well as in safety.
(Brightening Lotion & Essence / Moisturizing Gel & Cream / Electroporation / Oral care products)
04. Regenerative Medicine Research Support Business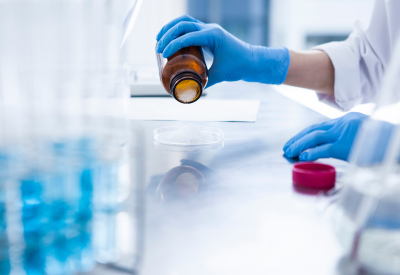 Consultant and Materials supply
In the Regenerative Medical Research Support Business, we provide the import and sale of reagents and additives for the safe and efficient of regenerative medicine development research and support the basic research or practical research related to life science. In the future, we will focus not only on academic research support but also on stages closer to clinical practice through support for promoting regenerative medicine and work to support the development of advanced technologies that help improve people's QOL.
(Live Cell Imaging / Digital Microscope / Nano-Micro Particles / Cytokines)
05. Hearing Aids Business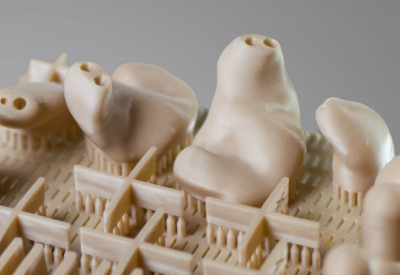 Development and sales of 3D hearing aid printer equipment and materials
In the Hearing Aids Business, we provide sales and maintenance services of 3D hearing aid printers nationwide.We are honered to contribute to the development of hearing aids in Japan by providing the latest equipment and materials.
(3D Printer, Printing Material, and related products)
Advantages of Partnering with COREFRONT
a) We have good engineers and scientists (5 Ph.D. holders). Therefore, we learn your company's scientific & engineering background very fast.
b) We have excellent sales network of medical & dental professionals and industrial players in Japan. We can also investigate customer's need very fast from our KOL`s.
c) We have good service team with skillful 10 engineers and 7 dental technicians with nationally-accredited qualification. Therefore, we can work as not only your sales distributor but also your instrument service team.
d) We have a good team of regulatory affair as well.
e) We have our own lab with approval.